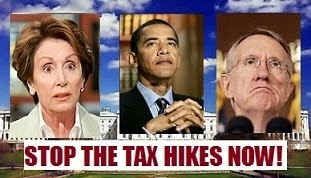 "If you like your healthplan, you can keep your healthplan. Period."
TAXED ENOUGH ALREADY (TEA)
spencerteaparty@gmail.com
OUR FACEBOOK SITE IS: https://www.facebook.com/pages/Spencer-Van-Etten-TEA-Party/209651995908966
OUR VISION
-A smaller government
-That lives within its means
-And adheres to the Constitution
-The firm defense of family, faith, flag, neighborhood, and community .
If you have similar views, please MAKE A DIFFERENCE and join the movement!
For information about upcoming events contact spencerteaparty@gmail.com
The SVE Tea Party meets ay the Spencer Town Hall, the meetings start at 7 PM.
Our next meeting is on March 1, 2016.
Former FBI agent Van A. Harp, who was involved in the 911 aftermath at the Pentagon, the Anthrax investigation and the Washington D.C. sniper case, will make a presentation. Come and hear the interesting, first hand report on that. He has also met the present FBI director and thinks that he is a straight shooter. Perhaps Hillary is in deeper doodoo than she admits to. She initially claimed that her private server was only used for her daughter's wedding and yoga. Now a bunch of her e-mails are declared top secret. Must have been heck of a secret yoga moves she wrote about.
Mr. Harp was also Director of Corporate Security for Corning Inc. globally, and has therefore first hand insight in the terrorism risks that we all should be aware of.
Mr. Harp is now a member of the Schuyler County Legislature.
Coming to a TEA meeting is a super way to celebrate Super Tuesday, you will be home before the polls close, so you can see the forlorn faces of the cable network pundits, after their candidates have been beaten.
*Directions to the Town Hall : At the only traffic light in town go toward Candor on Rt 96 South 1/4 mile. Street adress is 79 Main St. Town Hall is on right next to the Highway Garage. (Mapquest has the location wrong)
Tax Day Rally 2012 Click here for pictures
Does your church, workplace, Laundromat etc. have a bulletin board? Click here to download a flyer prepared by Cris Pasto to announce the presence of the Spencer-Van EttenTEA party!